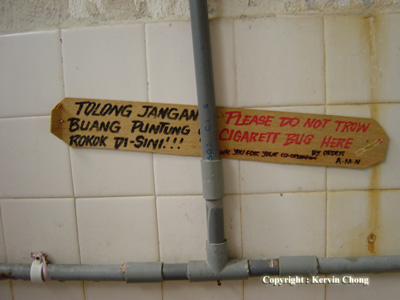 English has gone down the toilet, here is a case in point (literally). I submitted this to the Star for publication previously and would like to share it with you all. Note states :

"Please do not trow cigarett bug here"

I really wonder how many people actually TROW bugs into the urinals after reading the sign :) Saw this at the Tortura Exhibiton in Melaka a year ago at the toilet. Next time keep a look out when you're doing your business, never know what you might find.